Leaving online feedback I am finding is growing ever popular as each year passes. I have worked at House Of Fraser now for thirteen and a half years now, on the Homewares department which also includes our Buy and Collect service. One of the most important things I have learnt over the passed few years is what we call 'the voice of the customer'. So sometimes a customer will ask to speak to a manager about our service, or write directly to a manager about the (hopefully) fantastic service they that have received whilst in store which is great. But what has also become very popular, certainly in my opinion this year, is a lot of customers have started to leave online feedback about a product they have bought either online, or in store, and sometimes, on the service they have received purchasing that item.
Going with the positive notion on this one, I think it is so important to find out how happy your customers are, with say that tea set they bought their parents for Christmas this year. In my experience as well as my own opinion, I feel that really has a positive effect on how any retailer designs and markets their products, in order to keep up with the current and ever changing trends in retail.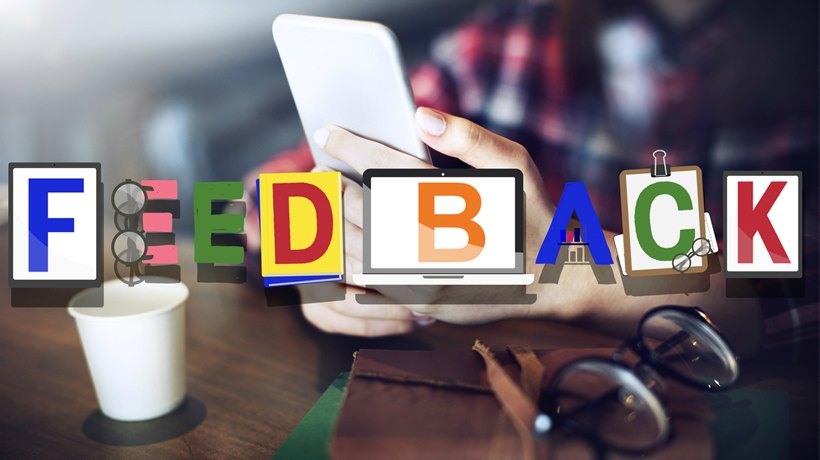 As we do live in a world of technology, it can be just so easy to leave feedback online to a retailer, or send that particular store and email, even if you have physically purchased the item in a store. But sometimes it is really nice to write in a little letter to say how happy you are with someone's service as well, but I find that most people will generally send an email.
One of the things that has happened to me this year is I had a lady come into the store a few months ago, who was after a small bathroom cosmetic mirror which she had seen on the website. Unfortunately the website had ran out of stock but she came in with the line number of the mirror ( I swear to God, I at the time thought she was a mystery shopper!!) to see if we had it in store instead. So the lady approached me and I looked online to see what it looked like (always best to know what you are looking for...) and then went on the hunt for her. And I found it. I was actually quite ecstatic that I had found this little mirror, nevermind the customer. Anyway the lady bought it, and then a few days later my store manager received an email from the customer stating hour happy she was that I had found this little mirror for her, despite being the only one left. And I had gone 'rooting' in the stockroom for a little while for it too. But I found it. The thing is, is it meant so much to me that afterwards, this lady took a few minutes of her time to write and send a little email to say how happy she was with the service she had received from me that day, also stating in the email to say how happy I was as well that I had found this mirror for her... which I was. That was a great day in work!!!
So as I have done most of my Christmas shopping online this year, a huge majority of it from Amazon I must say, and...they all came on time...I have given feedback directly to them for getting everything here in time for Christmas and all in great quality condition, which is what you would expect. I think it is always so important to feedback to a company on how their product has been received as well as the service they receive. And for any company, good feedback can give them the opportunity to innovate and grow even bigger.
That is why I think it is important to leave online feedback. After all it only takes a few minutes of your time. And just with the click of a button, it is so quick and easy to do. And it means an awful lot when it is done.
Thanks for reading.
Sarah x