I really love Mamma Mia. Earlier this evening I just felt like watching a 'fun' movie. Initially I was looking for a romantic comedy to watch, particularly as I had written out my little list of them on yesterday's post, but I couldn't decide on which one. So instead I found Mamma Mia on Netflix and decided to watch that. And it's only the second time I have seen it too.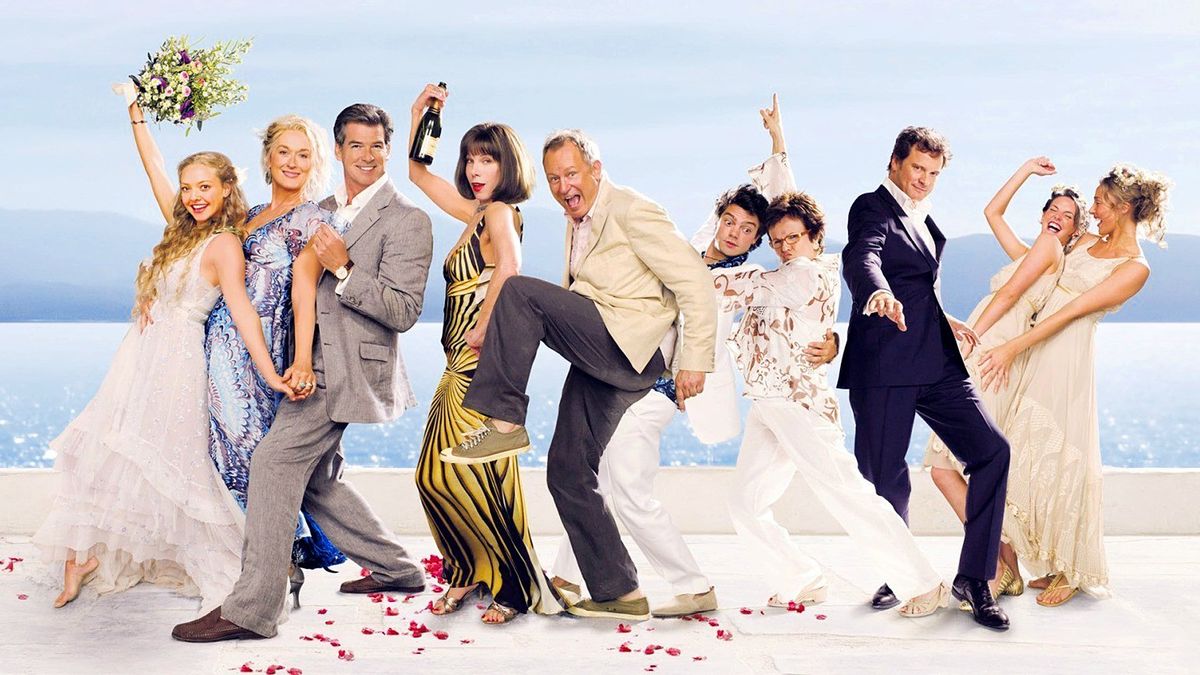 So, a young girl called Sophie, played by Amanda Seyfried, is getting married, after finding her mother, (brilliantly played by Meryl Streep) Donna's journals, written around the time she was conceived, decides to contact the three main guys her mother writes about, inviting them to her wedding, and to see if one of them is her father. And they all turn up, Bill, Sam and Harry (Stellan Skarsgard, Pierce Brosnan and Colin Firth) and the film follows Donna as she attempts to contain herself around these three men, whilst also trying to work out who is Sophie's father. And then queue the music, of which the songs were so brilliantly placed in every scene, and the fun begins.
Mamma Mia is definitely one of those movies to watch when you want to indulge in the ultimate 'feel-good' factor. For me, Meryl Streep's Donna is my favourite role of her so far. I know she plays a lot of serious characters in movies, and she plays them really well too, but Donna is such a fun-loving, excitable and lovestruck character, and it is nice to see Meryl Streep let her hair down a bit, so to speak.
My favourite part of the movie, apart from all the musical numbers of course, was when Donna and Sam got married! That really was a perfect end to the movie. That was really cool. It didn't even matter to Donna in the end if Sam was Sophie's father, it turned out it was him who she always loved anywa And I didn't see it coming either.
I do love this movie. I have seen a stage production of Mamma Mia too, which was in Nottingham a couple of years ago, that was really good, and really fun to sing along to as well. The movie you can watch any time you like really, but I would love to see another stage production of it too. I do believe they are making another movie, Mamma Mia! Here We Go Again, with the actress Lily James playing a young Donna, as the movie goes back in time to discover Donna's past. That sounds really cool. The movie is slated to be released this year so I will be on the look out for it, especially as the first movie is so good.
Thanks for reading.
Sarah x